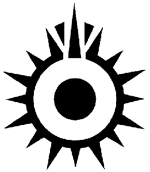 Black Sun was the most powerful and infamous crime syndicate of its time in the galaxy.[1] Its Pirates and outlaws spread throughout the galaxy as their activity remain mostly hidden from both rebel and empire. Star Wars: Empire at War: Forces of Corruption adds the organized crime syndicate the Zann Consortium as a third faction. Pirates had previously been present in the game, but as a type of moderately-armed "speed bump" to progression in the war between Empire and Rebellion. 
Black Sun Pirate category
Pages in category "Black Sun Pirates"
The following 13 pages are in this category, out of 13 total.
Ad blocker interference detected!
Wikia is a free-to-use site that makes money from advertising. We have a modified experience for viewers using ad blockers

Wikia is not accessible if you've made further modifications. Remove the custom ad blocker rule(s) and the page will load as expected.